For their first collaboration, the ultranoir agency and the artist McBess invite you to discover "Over the Hills", an innovative digital experience combining music, graphics and creative code on the web.
Drawn from his group's EP of the same name, the site presents the world of McBess' illustrations and music via an interactive gramophone.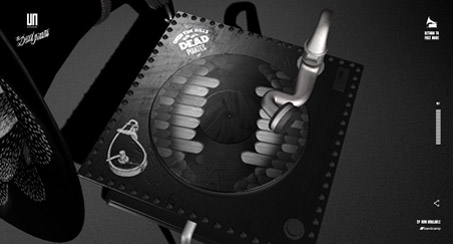 This experience uses a unique combination of recent web technologies and reveals an interactive three dimensional space, both visually and sonically.
The Over the Hills experience uses the technologies of HTML5 and Open-Source libraries.
Three.js: The reference for Open-Source webGL library, it permits access to the API using simplified Javascript code.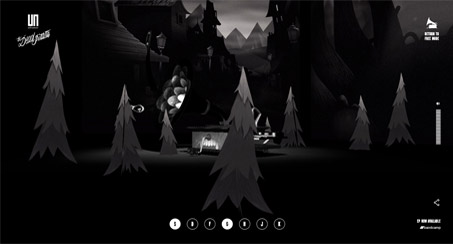 WEBGL: This 3D programming specification interface is used to display the scene of the experience. The site also functions via devices with WebGL capabilities.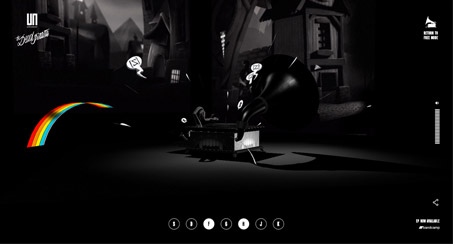 API Web Audio: This API allows developers to create very precise audio combinations without treating the audio feed from the different members of the group. For Over the Hills, it especially allows the placement of the sound based on the camera's position in the 3D scene.
www.ultranoir.com www.mcbess.com www.thedeadpirates.com